This past week, we were treated to some fantastic news about the C9 Work theme, which is now freely available on the Official WordPress Theme Repo! That means if you have a WordPress website, you can download and use it now for free. Pretty good deal, eh? The theme supports WooCommerce and marketing-focused landing page designs with the C9 Blocks plugin's help for laying out pages and posts.
We've found that most company websites these days tend to have a lot of content, so a large "mega menu" powered by the WordPress Max Mega Menu plugin comes activated and ready to go with the theme.
If you love the new block editor as we do, then you'll be right at home dragging and dropping layouts, using pre-built section templates, or saving your designs for page headings and sections so your clients can easily re-create landing pages. All thanks to the C9 Blocks plugin–you'd think we'd be charging tens of dollars for this stuff. Instead, we're giving it away for f?#king free™.
For those of you keeping score at home, that means that you could use an entirely free website setup with marketing-focused landing pages in minutes, selling random sasquatch hunting junk online without ever having to write one line of code. Don't forget about us little people when you're out there, printing money with all those sweet open-source freebies we gave you.
C9 Work theme Walk Through video with exactly zero swears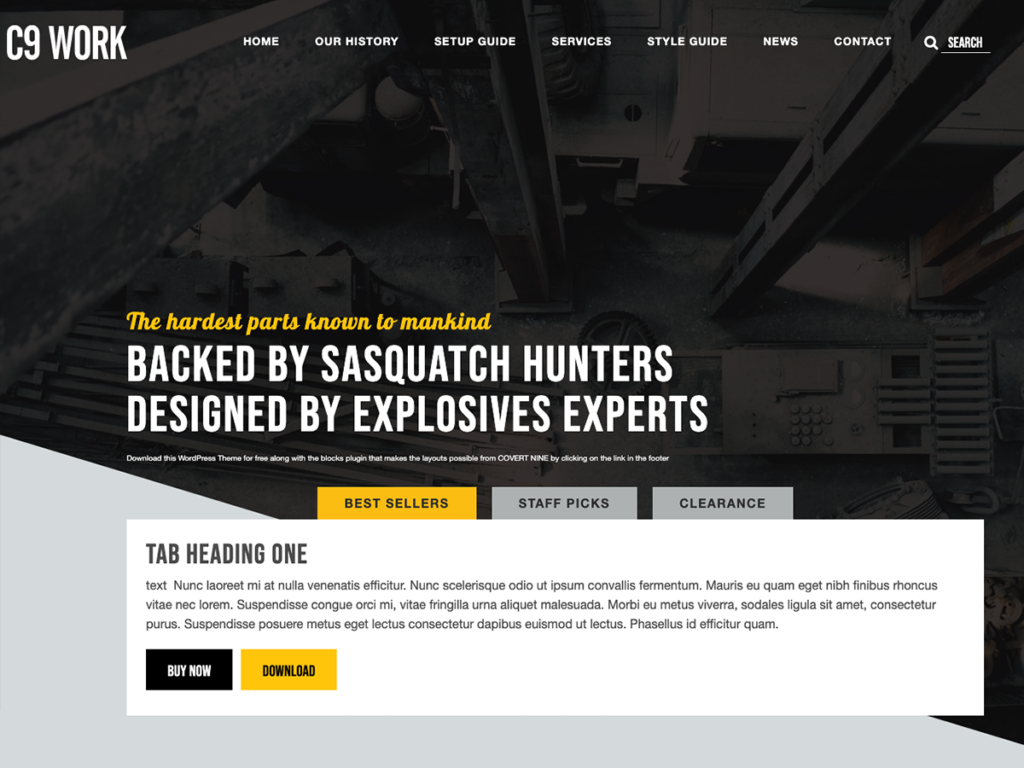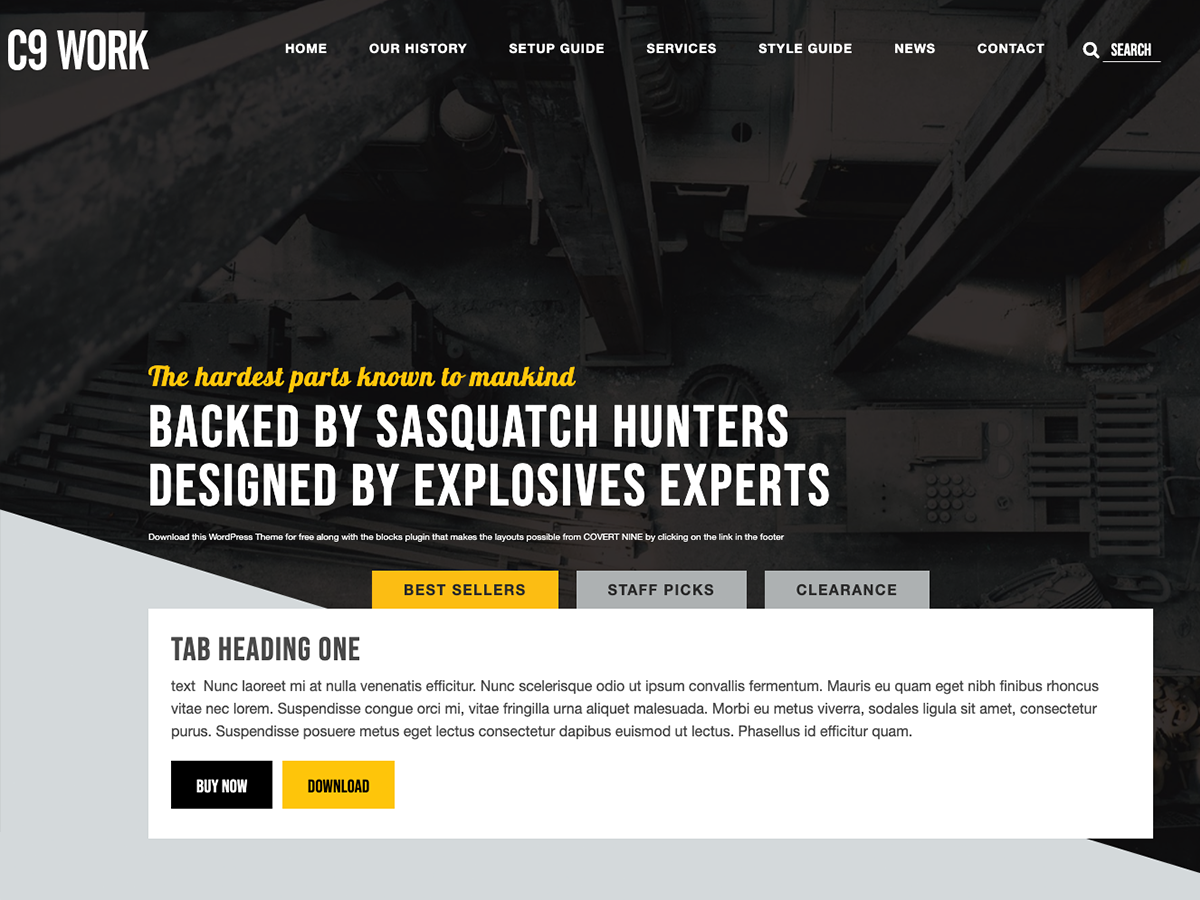 The early access list is for people who use WordPress for marketing, for making websites for other people, or who those of you who love building websites to sell your work, your services, or physical products for a living. We'll never sell your information to third parties, and we only send a maximum of one email per week. If we're honest, more like one per month, we WordPress folks are busy!
Get on the list, and we'll send you the best block-based themes and plugin links as we release major updates and tutorials on how we use WordPress websites to do digital marketing. You may have to scroll through some rambling, but for the most part, we get it all down there. It'll be worth it once you see it's all free. We don't even make you sit through a seminar!
Or you could just be a jerk and download the themes for free and don't tell us from WordPress.org. We're just not going to be your friend anymore.
Preview C9 Work Theme in silly high-quality animated gifs because you know you want to and we're not going to tell on you or shame you in any way.
Using Templates and Block Previews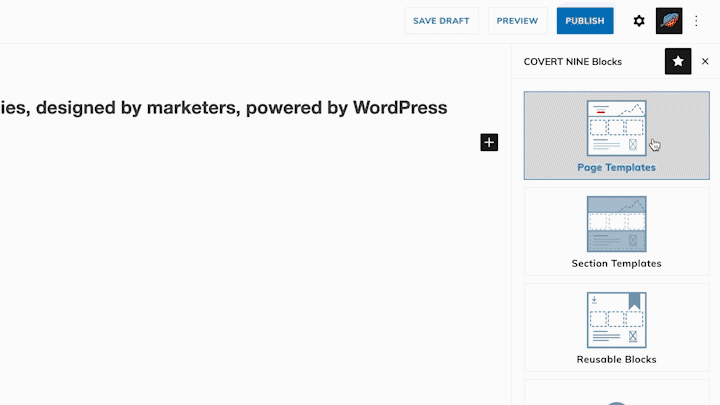 Video Backgrounds with YouTube Links + Color Overlays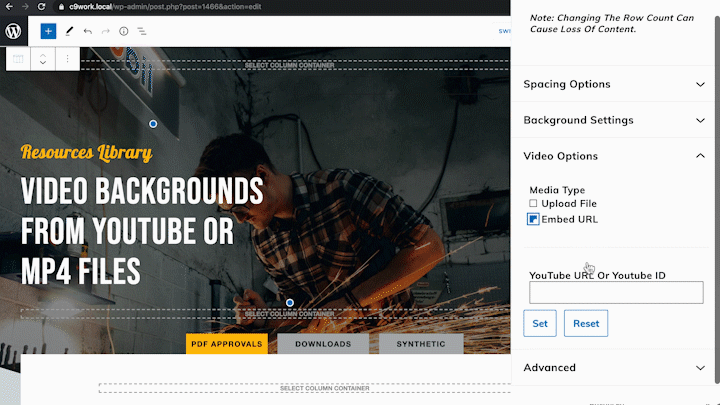 Full WooCommerce Products Block Support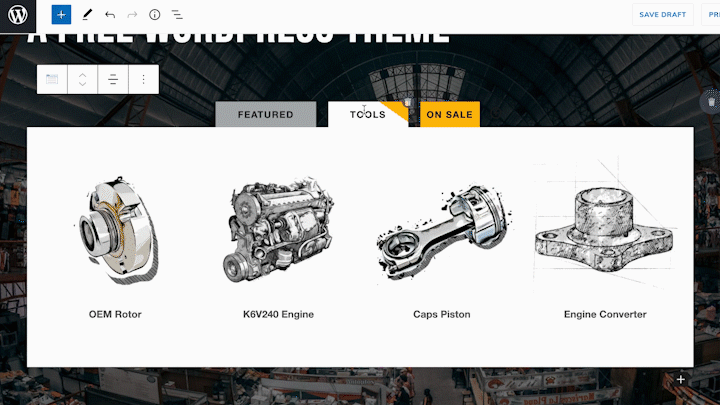 Background Images, Colors, blend modes and Responsive Grids with Mega Menu preview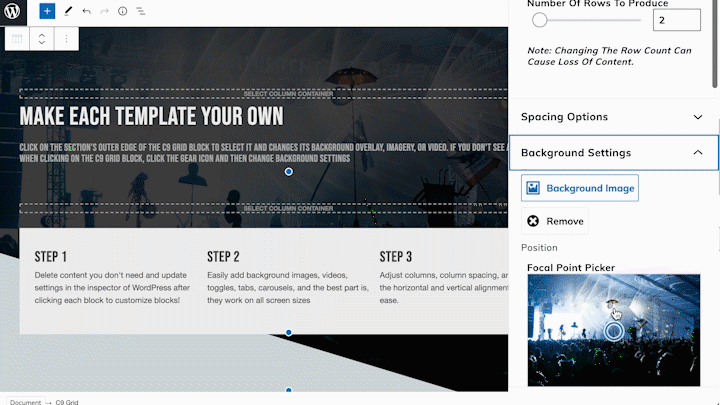 Editing on your mobile phone – WordPress Blocks Editing on your mobile device when you're on the go