The world is a shit-gibbon of bleak nothingness, solitude, and doomscrolling, but that hasn't stopped us from plowing through another website launch with the help of C9!
C9 is what we call the blocks-based tools we've developed to build WordPress websites that end up being managed by our client's marketing team. It was built for digital agencies, design-focused freelancers, and any independently-minded brand.
This project we tackled in about 5 weeks total time from start to finish for one of our long-time clients, Stolen, who is decidedly well beyond their second stage as a spirits brand with distribution in multiple countries.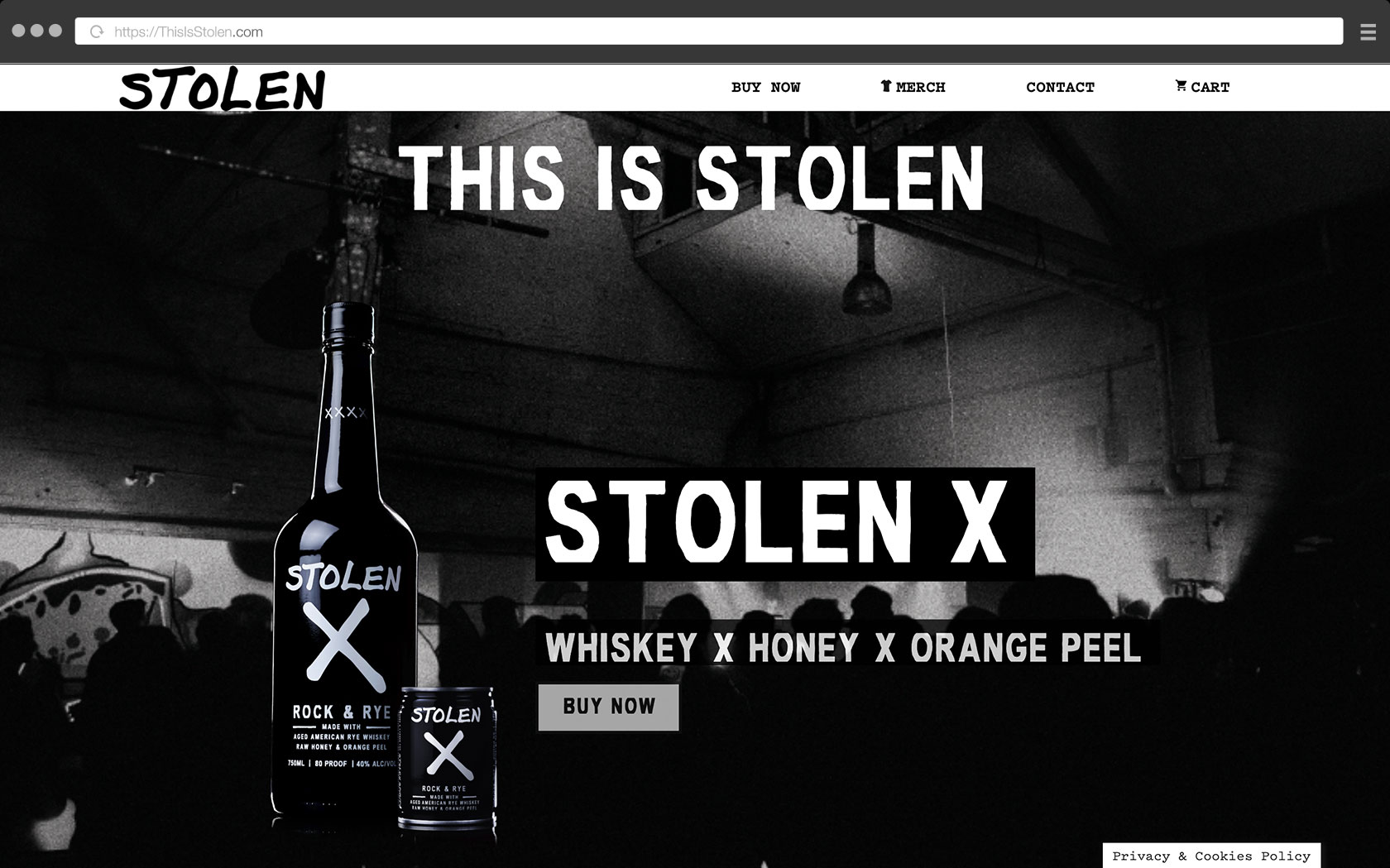 The Stolen website started as a stock C9 Starter Theme. We also made use of C9 Blocks for layouts, page templates, and reusable block templates.
The responsive design was a collaboration between the insanely talented Mallory Phillips from COVERT NINE and the brand team at Stolen Spirits.
After a few remote Zoom calls to review and approve page mockups and a style guide, we managed to complete all of the design and development in about six weeks with a few additional tweaks after launch for their internal WooCommerce-powered store.
The site is managed entirely by the internal digital marketer at Stolen, with digital activations set up for contests, Instagram feeds for specific hashtags, a members-only store, and redirects to specific product availability pages based on the user's country of origin using Cloudflare workers.
You can see the current consumer-facing site if you're 21+ by going to ThisIsStolen.com.
So how does Stolen manage their own web content without the need for a design mockup, wireframe, developer, or designer you ask? The agency is all in the code.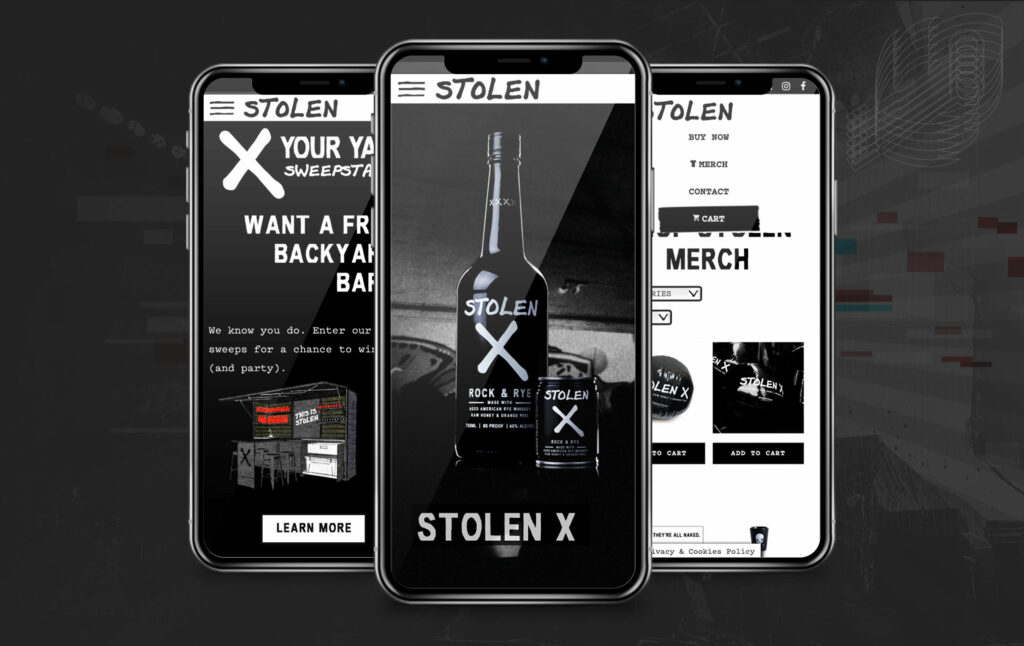 Even with a small marketing team, there's no shortage of work that needs to be done to execute digital marketing campaigns.
That translates to very little time to build the landing page on the website that matches the aesthetic and messaging from ads themselves and helps tell the story and convince the user to sign up, opt-in, buy, or watch a video or listen to a new song. With C9, the entire brand guide is applied to the universal components that make up a website. A content manager doesn't have to worry about hundreds of different design decisions when they quickly need to publish new content or make changes to their site.
Buttons, fonts, colors, textures, icons, photography, tabs, toggles, horizontal rules, carousels are all styled to match the "This is Stolen" aesthetic so the content manager at Stolen can highlight template content and change out the text as needed very quickly as inevitable edits come in with live web content.
Images can be uploaded right from a user's desktop with drag and drop. Animations can be added to any block element in the editor with playback in buttery smooth 60fps with some fantastic code implemented by our React expert Ka Wong.
In the video above, you'll notice that GOD DAMN THE BLOCKS ARE MOVING with the help of a new GreenSock (GSAP) plugin for WordPress we call C9 Blocks Animation. Where did we get that at? We made it! (Ka made it.)
You can see the editing, and some of the animations being applied in the short clip embedded above of the WordPress block editor with custom fonts, colors, and imagery–all straight from the Stolen brand book.
you can download C9 BLOCKS ANIMATION for literally NOTHING as a part of our early access list. Sign up, Your clients will thank you.