CreatING aN ACCESSIBLE DIGITAL catalog WITH WELLS LAMONT
USING THE NEW WORDPRESS GUTENBERG VISUAL EDITOR TO Design aN EASY-TO-EDIT mobile-first website
Client Objective
Cut down on service calls and inquiries from new and loyal customers with a re-designed, mobile-first WellsLamont.com.
The Project
Design and develop a responsive mobile-first WordPress theme by extending the new C9 Starter Theme for management by the Wells Lamont marketing team.
Website Design
Website Development
UI/UX Design
---
A lot had changed in the five years since Wells Lamont launched its first WordPress website. Its audience – loyal to the company's hard-working line of landscaping and work gloves – was was actually getting younger. And Wells Lamont had responded with a new line of products developed for snowboarders and skiers, putting its products' durability and function on full display in a brand new market. The company was acutely aware of a need to fine-tune the mobile experience for its new customers. It was simply a question of, once again, how to get the job done.
The existing WellsLamont.com had the features its existing customers needed. But as the company's audience grew, the marketing team needed more control over editing its content. Specifically, Wells Lamont was looking for:
Beautiful landing pages
Full-view, high-impact product images
Prominent sub-brand positioning on the homepage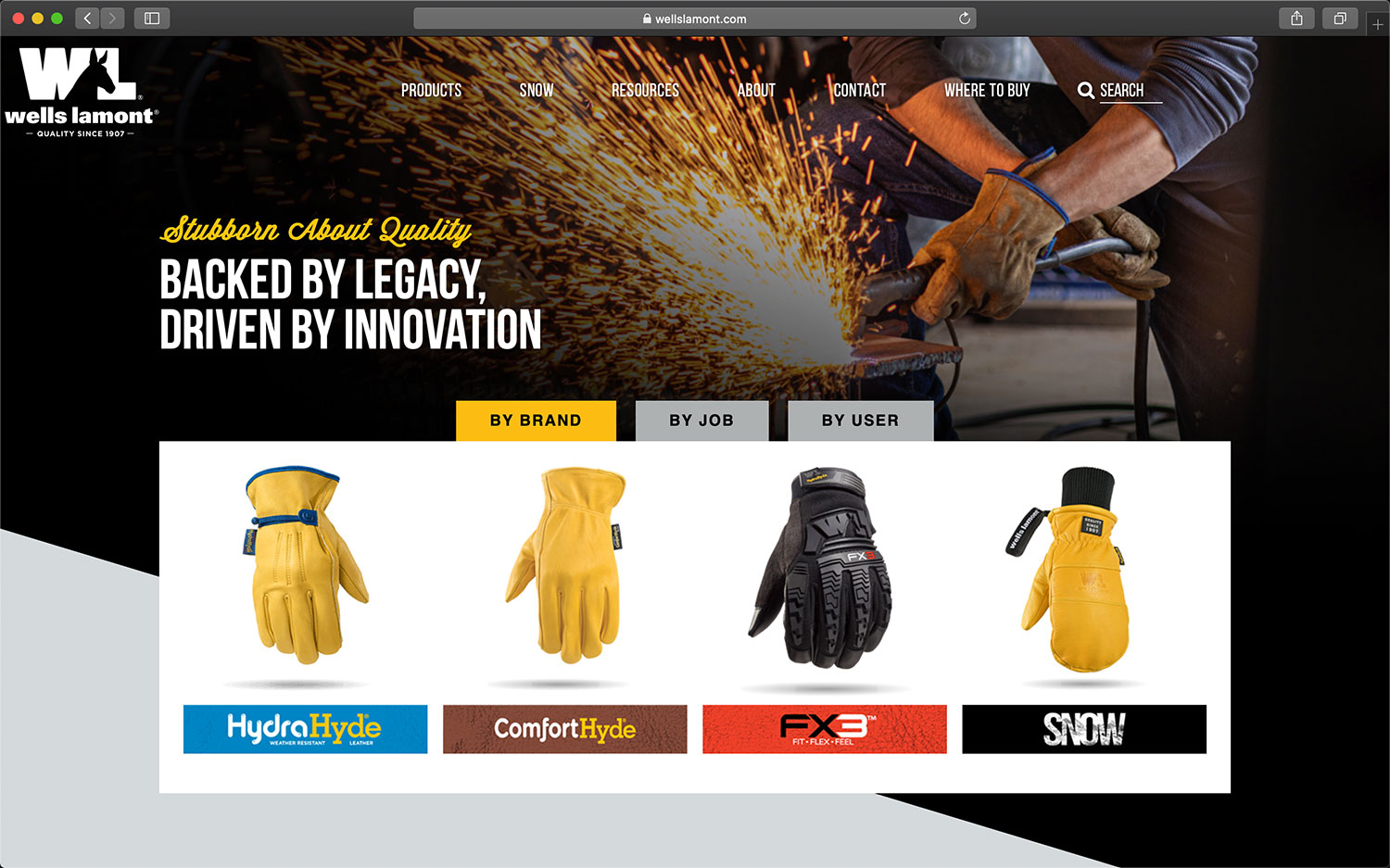 Wells Lamont customers were never short on questions, and the company saw that truth as an opportunity when it came to mobile-first design. The marketing team knew that gaining an ability to quickly create and edit its pages and update product information would improve customer satisfaction, while freeing up time to focus on growth.
COVERT NINE saw the solution in a new WordPress plugin it had developed for use with the Gutenberg editing interface. C9 Blocks, built to make editing complex landing pages an easy, visual experience for users, would enable Wells Lamont to generate content rapidly using individual 'blocks' of rigid form fields in a pre-determined layout.
The results speak for themselves: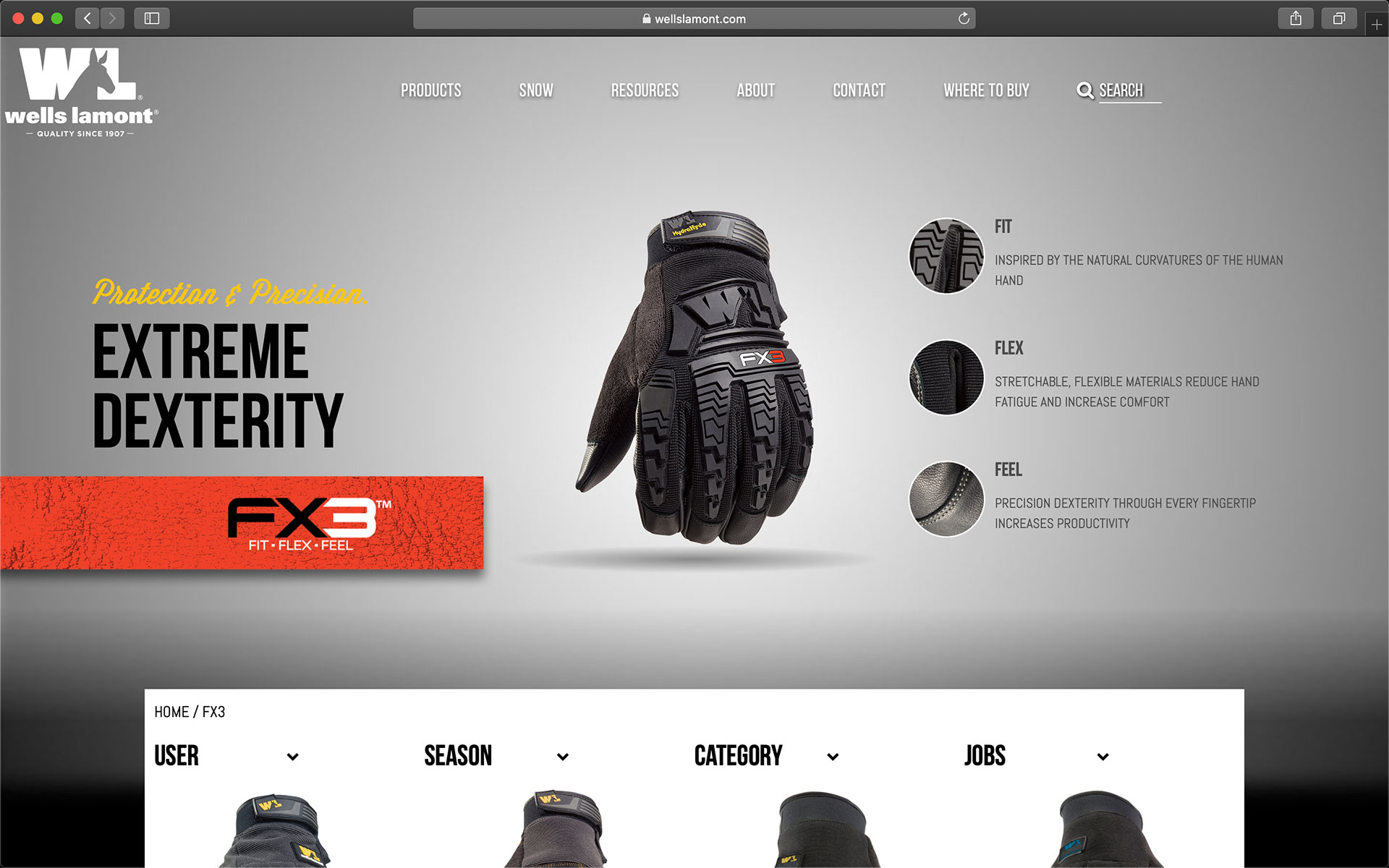 Using the C9 Blocks plugin, with help from COVERT NINE, the marketing team at Wells Lamont reorganized the product filters on its sub-brand pages by function, rather than feature, to enable product search by job or chore instead of obscure material or capability.
That made it easier for the company's distributors, sales team, and customers (gardeners, mechanics, and snowboarders) to navigate, and truly understand its product catalog.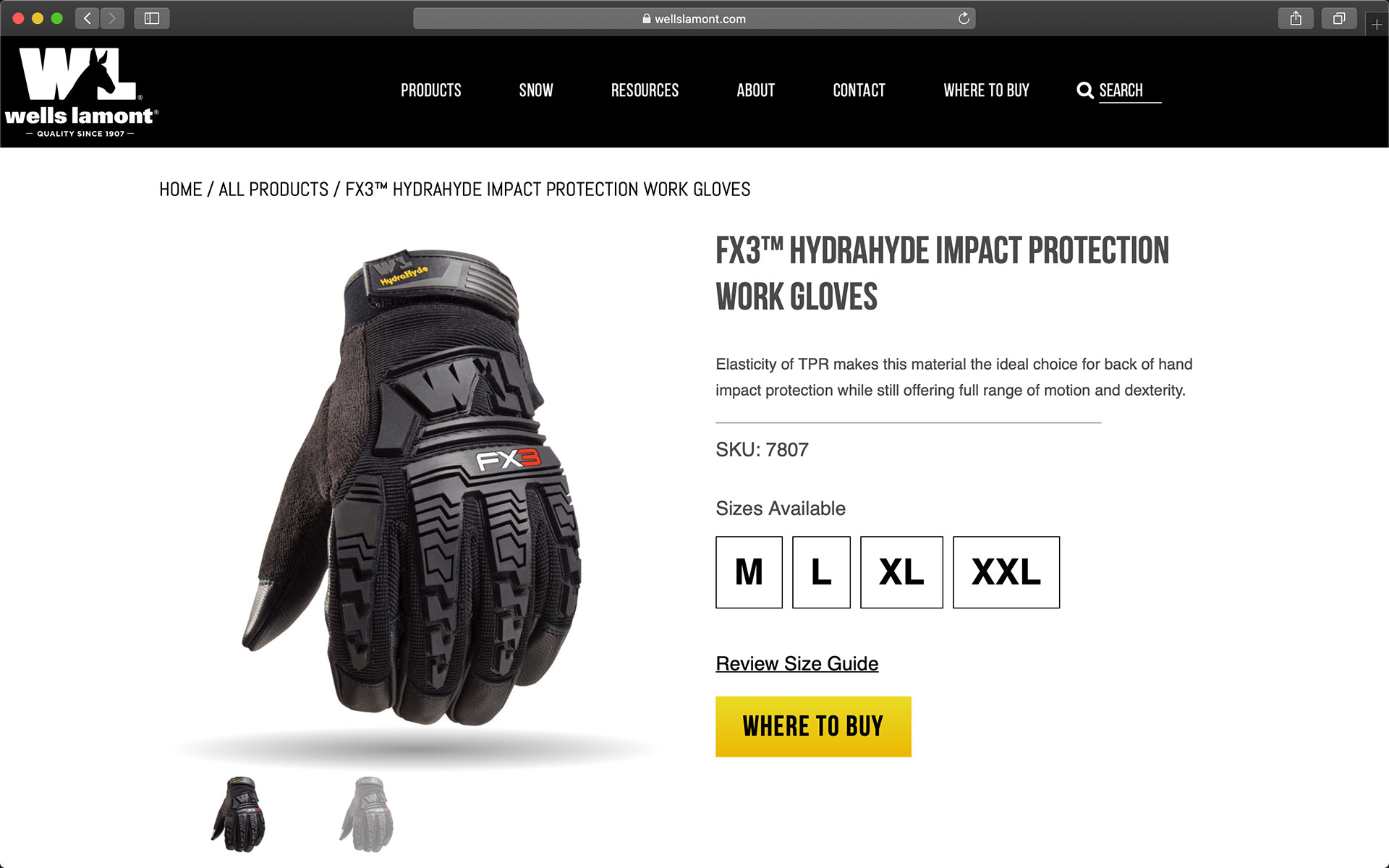 To add, by using more commonly-searched terms and shifting to a mobile-friendly construct, Wells Lamont would see a significant increase in Google-driven traffic to their redesign. Under COVERT NINE guidance, the company took advantage of the search giant's tendency to index mobile sites first, and give preference to fast page loads.
To support that technical approach, COVERT NINE used Twitter's Bootstrap CSS framework on top of Gutenberg block templates, along with a WooCommerce organized product catalog that would make it easy for the Wells Lamont marketing team to add new products, features, tags, and organizational taxonomies quickly and easily.
With these tools, new products would extend into the new Wells Lamont site beyond the catalog itself: WooCommerce product blocks, FAQ information, forms, and new copy became part of a system that push product information to areas on the site most-frequented by mobile browsers. So once the style guide came together, it was simply a matter of loading base content, and flipping a switch.
All said and done, Wells Lamont ended its rebuild with a site that looked beautifully modern, loaded faster, and indexed more frequently – without sacrificing one quality for another.
---
The results
On-average 89% website size reduction
Improved Google Pagespeed scores from 28/100 to 95/100 on desktop browsers
Hard shift from mobile-also to mobile-first design